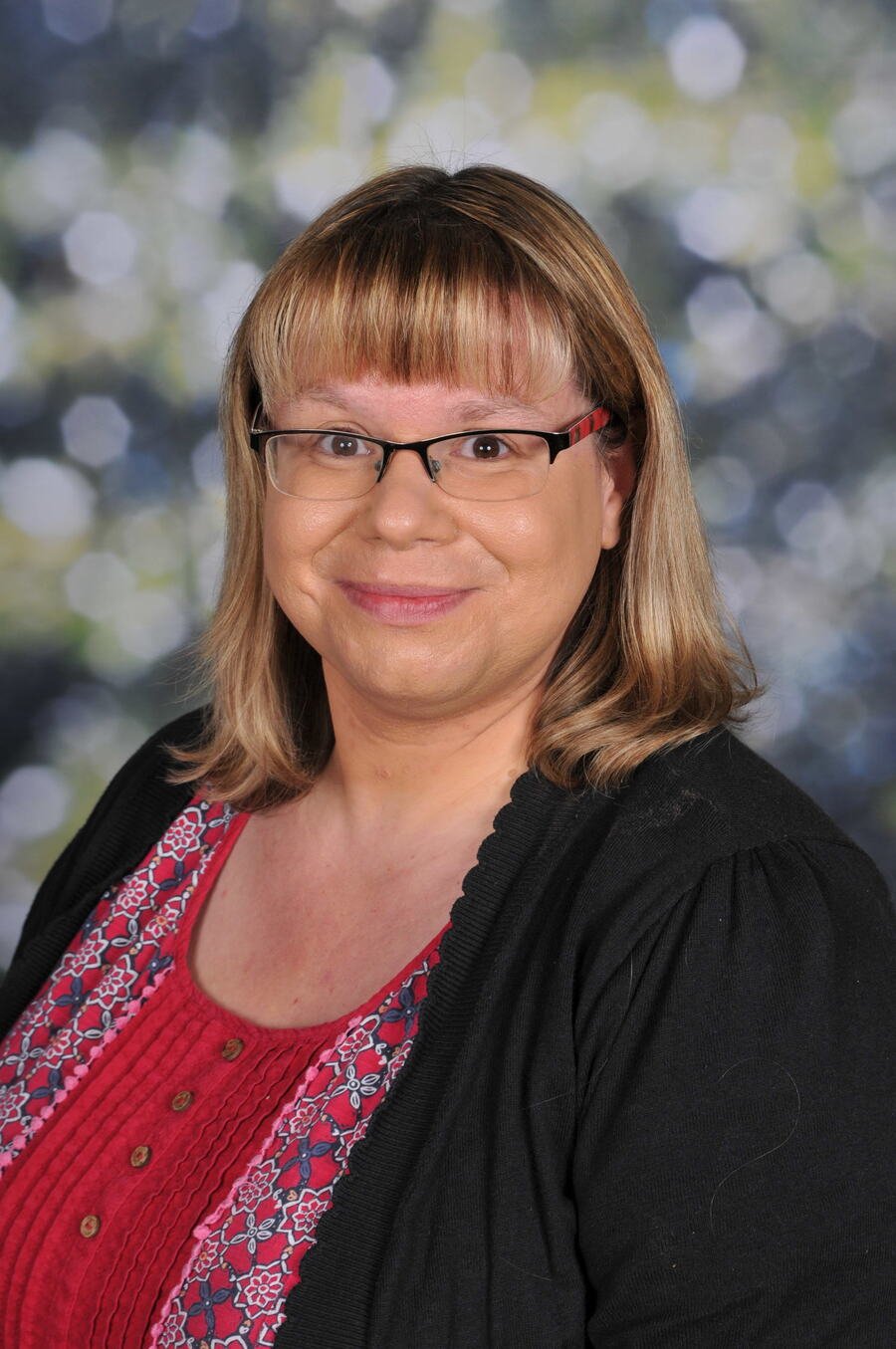 SEND report
SEND Information Report 2022-2023
This information report is required by the SEND Code of Practice 2014. It will be amended as further guidance is received from the Local Authority.
This information report is required by the SEND Code of Practice 2014. It will be amended as further guidance is received from the Local Authority.
Our school and SEND provision

Church Broughton C of E (C) Primary School is a small, rural village school. At Church Broughton Primary School we are committed to the equality of opportunity and the provision of the highest standard of education for all our pupils, including those with Special Educational Needs and Disabilities. Mrs Claire Perrett is our Special Educational Needs Co-ordinator (SENCO). She can be contacted on 01283 585301 or claire.perrett@churchbroughton.derbyshire.sch.uk.

Our provision for different types of SEND

Special Educational Needs fall into four main areas. Some children have needs in more than one area. We provide for children within all these areas.

Communication & Interaction

Speech, language and communication needs
Poor articulation or use of language
Difficulty in understanding what is being said
Difficulty in understanding or using social rules for communication
Specific conditions include Autism Spectrum Disorders

Cognition & Learning

Learning at a slower pace than peers
Levels of difficulty may be moderate (MLD) to severe (SLD)
Specific learning difficulties (SpLD) include dyslexia, dyspraxia or dyscalculia

Social, Emotional & Mental Health Difficulties

Withdrawing
Challenging, disruptive, disturbing behaviours
Anxiety, depression, self-harming
Specific conditions include Attention Deficit Disorder (ADD), Attention Deficit Hyperactive Disorder (ADHD) or Attachment Disorder

Sensory & Physical Needs

Vision Impairment
Hearing Impairment
Multi-Sensory Impairment
Physical Disability

Identification and Assessment

The School's tracking data identifies children who are not making expected progress or are not on track to achieve age related expectations at the end of the academic year. Concerns may be raised by parents, members of staff or by an outside professional. In the first instance, a child will be placed on the 'SEN Monitoring' stage. This is where children's progress is monitored by the class teacher and SENCO, and provided for through quality first teaching and appropriate interventions. If a child does not make expected levels of progress after two rounds of intervention (2 x 6 weeks), they will be moved to 'SEN Support'. For a few children, their needs may be long term and complex and so may need a more extensive plan to address their needs. Through consultation, it may be agreed to apply to the Local Authority for an Education & Health Care Plan (ECHP). Progress of children with SEND is monitored through intervention assessment and through ongoing teacher assessment. Parents and children are kept informed at all stages, from the outset of the concern being raised. Parents will be notified if we think there is a need for additional SEND support.

The effectiveness of provision

At Church Broughton Primary School, we monitor and evaluate provision using the Ofsted Framework. This includes scrutiny of:

Outcomes for Children & Learners
Personal Development, Behaviour & Welfare
Effectiveness of Leadership & Management
Quality of Teaching, Learning & Assessment

Governors are involved in this process and receive regular reports. They may undertake Learning Walks to enable them to evaluate effectiveness of the provision. The headteacher will observe lessons in order for him to make judgements on the provision for children with SEND. All children accessing interventions are monitored closely through entrance and exit assessments. The increase in attainment is analysed to ascertain whether progress made is below expected, expected or better than expected. As a result, interventions are adapted to suit the specific needs of the children.

Arrangements for assessing and reviewing the progress of children with SEND

Teacher assessment is ongoing throughout the year, with results inputted into ITrack (ICT Assessment Package) at three points over the year. Pupil Progress Review Meetings each term look in detail at the progress made by children with SEND. We use a cycle of 'Assess, Plan, Do & Review'.

Assess

Monitor and assess the progress and development of the children through quality first teaching, differentiated to meet individual needs. Most children will make progress as a result of this.

Plan

Work in partnership with parents to develop a plan to ensure a child receives the correct levels of support needed. Class teachers regularly assess progress made and provide extra support for those children are not making expected levels of progress

Do

Support colleagues to co-ordinate a response to needs. Engage with parents to keep them fully aware and involved.

Review

Monitor and evaluate the effectiveness of the support and its impact on the child's progress. Compare progress with peers who started at the same baseline, with previous rates of progress and with the attainment gap between peers.

If a child is at the 'SEN Support' stage, parents will be invited to discuss the provision for their child at a meeting up to three times each year and are in addition to the scheduled Parent Consultations and written reports. If a child receives SSSEN support, all three meetings will be with the SENCO and if possible, with the SSSEN teacher. The purpose of these meetings is to review previous targets and set new ones for the coming term. If a child has an EHCP, their annual review meeting will form one of these reviews. In these cases, any external agency or professional working with the child will also be invited to attend.

Targets are set in consultation with teachers, parents, teaching assistants, children and outside agencies where necessary. At the end of the academic year, parents will receive a written report for their child. The SENCO is available to discuss progress at any other time during the year.

Our approach to teaching children with SEND

Children on the SEND register will have a Provision Map which details their targets and the strategies to meet these targets. All children with SEND receive high quality first teaching (Wave 1). This is where work is carefully differentiated to meet their needs with activities and resources chosen to match their ability level. Interventions (Wave 2) may be put in place to further support a child's needs. These may be individual or small group interventions. Some children may have a Provision Map and therefore an increasingly individualised programme of support (Wave 3) Teachers may be supported by outside agencies in providing strategies to best support the children. Children with an Education & Health Care Plan are, where appropriate, supported by a SSSEN (Local Authority SEN teacher) on a 1:1 basis. Some children on 'SEN Support' may also be supported by SSSEN.

Adaptation of the curriculum & learning environment for children with SEND

Our curriculum is broad and balanced, encouraging children at all times to be actively engaged in their learning. We aim to ensure that all children, including those with SEND have full access to the curriculum. This is through providing work that is carefully matched, through differentiation, to the needs of the children, and by assessing the progress made by the children as they access the curriculum provided. Waves 1, 2 & 3 of intervention (as detailed above) will enable children with SEND to access the curriculum fully.

Class support is provided by teaching assistants. Teaching assistants are deployed according to the needs of the children at that particular time. Children will work with the teaching assistants within the classrooms wherever possible, although it may be necessary to work outside of the classroom at times, due to space or resource requirements. Where children are withdrawn from classes, we will make every effort to ensure they are not disadvantaged from accessing the full curriculum.

Differentiation will be provided in a range of ways, depending on the most appropriate method for the child and/or the objectives being covered. This may be by task, by ability grouping, by level of support provided, by expectation, by resources provided.

Additional support for learning

The school receives funding for children with SEND through the Local Authority. This funding is to support work with children who have an EHCP. It is used to purchase classroom support and resources. The school will request an EHCP from the Local Authority when, despite an individual programme of sustained intervention at School SEN Support, the child remains a significant cause for concern. An EHCP assessment can also be requested by parents or by an outside agency. The LA will provide this, if it is agreed that the child requires provision beyond what the school can offer within its normal provision arrangements. However, a request for assessment does not always lead to an EHCP. A Graduated Response for Individual Pupil (GRIP) request can be made to the local authority for children who need additional support but would perhaps not be eligible for an EHCP. This funding is for provision over the £6000 contributed by school from their notional budget. A GRIP request can be made for SSSEN support as well as additional funding.

Activities available to children with SEND

All extra-curricular activities are available to all children (where age appropriate) and are suitably differentiated and supported to ensure access for all. All educational visits are open to all children, with support provided to ensure children with SEND can access these fully. Parents will be invited to discuss specific needs of their child before such a visit takes place.

Support available for improving the emotional & social development of children with SEND

Children's safety and wellbeing is of utmost importance at Church Broughton Primary School. We do not tolerate bullying and incidences of this will be treated with all seriousness. We are undertaking the Derbyshire Positive Play training this year and will be developing a Positive Play area that will be available for children who require a nurturing environment during the school day.

Expertise and training of staff in relation to children with SEND

Mrs Perrett has been SENCO at Church Broughton Primary School since March 2020. The SENCO supports class teachers in planning for children with SEND. Mrs Perrett successfully completed the NASENCO award in July 2022.

All the teachers at Church Broughton Primary School have Qualified Teacher Status and bring with them a variety of skills and experiences related to children with SEND, as do our teaching assistants. The school provides training and support to enable all staff to improve teaching and learning of all children, including those with SEND. We access advice and support from other professionals in order to adapt our practice to best suit the needs of the children.

Our recent federation with Healthfields Primary School has enabled both SENCos to work together to share good practice.

Accessibility for children with SEND

The school building is single storey and is largely accessible to all. The school has a disabled toilet and the main entrance is accessible to anyone using a wheelchair. All the equipment in school can be used by all the children regardless of individual needs. A ramp has been built to provide access for all to the EYFS area. There is a designated parking space for disabled users. All displays and decoration throughout school is adapted to meet the needs of all pupils.

Consulting & involving parents

We aim to work in partnership with parents and carers at all times. We do this by:

Keeping them informed and supported during any assessments and decisions made about SEND provision
Working with other agencies to support children and their parents
Meeting to discuss Provision Maps each term, so parents can play an active role in their child's education
Ensure parents and carers are able to access information and the school building
Providing direct contact with the SENCO through telephone, email or face-to-face contact
Encouraging parents to share any concerns they have at an early stage and throughout SEND provision
Listening to concerns and acting on these promptly
Agreeing appropriate targets for children with SEND
Signposting support agencies, such as Parent Partnership, to parents who may require them

Consulting with children about their SEND

We recognise that all children have the right to be involved in making decisions and exercising choice. Children will, where appropriate, be involved in monitoring and reviewing their progress through:

Stating their views about their education and learning
Identifying their own needs
Sharing in setting their own targets
Reviewing their own progress and setting new targets

Children with SEND will be invited to attend their own Provision Map and Annual Review meetings along with their parents. A child's attendance is at the discretion of the parents.

Concerns about the provision of children with SEND

In the first instance, we would encourage parents to discuss their concerns with the class teacher. If concerns remain, parents should contact the SENCO. In the unlikely event that a concern is not resolved, parents are asked to contact the Chair of Governors.

Outside agencies involved with children with SEND

At Church Broughton Primary School we are able to access:

Educational Psychology
Behaviour Support
Support Service for Special Educational Needs
Support Service for Visual, Physical & Hearing Impairments
Autism Outreach
Speech & Language Therapy
Physiotherapy
Occupational therapy
Community Paediatrics
Clinical Paediatrics
Child and Adolescent Metal Health Services

Arrangements for supporting children with SEND in transferring between phases of education

We recognise that transition can be difficult for a child with SEND. We will work with the child's next school to ensure the transition period is as smooth and anxiety-free as possible. This is through discussion of the child with staff at the next school, passing on records, arranging for supported visits to take place prior to the child starting at the next school.

When moving up to the next class at Church Broughton Primary School, class teachers will liaise with each other to pass on information and records. Children will have the opportunity to spend time with their new teacher, in their new classroom, before the end of the academic year.

Support for parents of children with SEND

The class teacher and SENCO are always available for appointments to discuss children's needs and progress. Outside agencies will contact parents to discuss their own involvement with a child.

The Derbyshire Information, Advice and Support Service for Special Educational Needs and Disability (DIASS) provides impartial advice for special educational needs and disability.

This service was previously known as the Parent Partnership service.

The service operates an advice line tel: 01629 533668 from 9.30am to 3pm Monday to Friday and 11.30am to 3pm on Wednesdays. Messages can be left outside these times.

Advice is also available or by email: ias.service@derbyshire.gov.uk

During busy periods the service aims to respond to any telephone or email messages the following working day.

You can find out more information on the Derbyshire Information, Advice and Support for SEND website.

Derbyshire's Local Offer

This outlines the support and services available to children with SEND in Derbyshire schools and can be accessed at:
Early help and support
Where certain concerns are raised in school or at home, the school team will work with parents to assess whether to contact our partner 'Children First' to request support for a child or a family. Children First can offer support in a range of ways to help the school address concerns. If you feel your child would benefit from this support, please discuss this with our team. If you have any concerns or complaints about this service, please consult the school's Complaints Procedure.
School is also able to complete Early Help Assessments (EHAs). These involve working with parents and, if appropriate, the child(ren) to ascertain what the specific concerns or issues are.
The school gathers the views of parents regularly and involves them in recognising the school's successes. Workshops and participation in class activities provide opportunities for parents to understand aspects of the curriculum and to be involved in their child's learning.